New Freckled Frog Products for 2023
24 February 2023 | Laura Manning
We are excited to announce that we have 16 brand new additions to our The Freckled Frog range this year! From rainbow-coloured puzzles to minibeasts and habitats, we have everything from wooden early years, maths and construction toys to science resources covered within our brand-new selection for 2023. Why donít we have a look at some of them in more detail? Keep reading to find out more!
Learning with Colours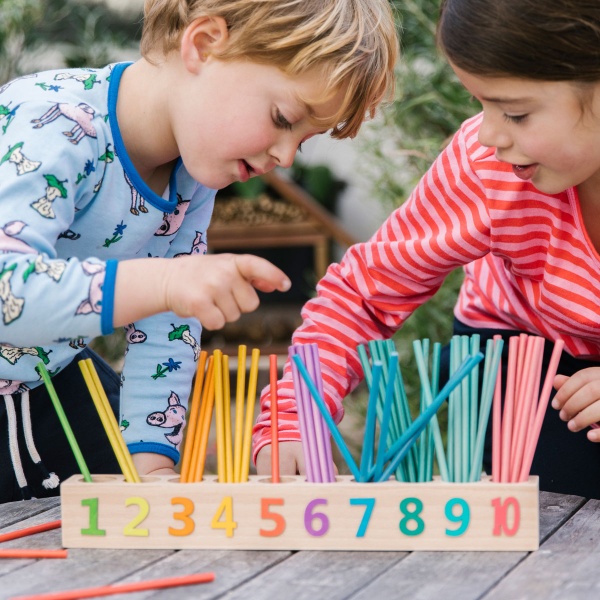 Using sticks to practise counting is a tried and tested method, reimagined here with this early counting device, and it also includes a chalkboard to aid written skills.
It is a versatile, open-ended resource that can be used to practise counting, recognise colours and numbers as well as creating basic addition and subtraction sums.
Learning with Colours is also manufactured from sustainably sourced wood.
Playing with Planets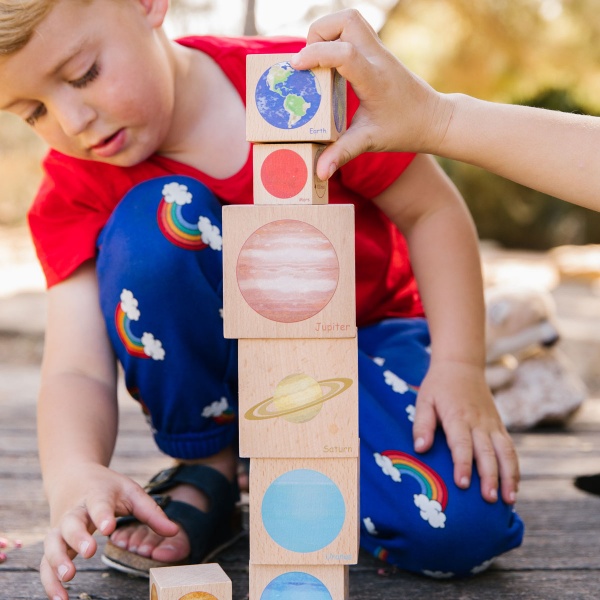 Blast into imaginative play with these beautifully illustrated blocks - consisting of 8 pieces, one block for each planet in our solar system.
These blocks are also in size order of the planets with Jupiter being the largest and Mercury the smallest.
Practise stacking skills, all whilst learning about the wonders of space!
Heart Full of Colour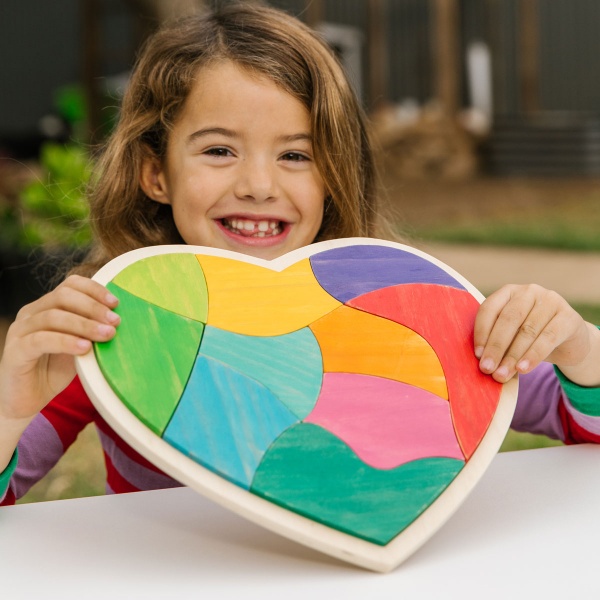 A vibrantly coloured, problem-solving puzzle for younger children!
The bright pieces will attract attention, whilst the irregular shaped pieces make it slightly more challenging than other puzzles.
Perfect for practising spatial awareness, hand-eye co-ordination and problem-solving skills.
Nature's Footsteps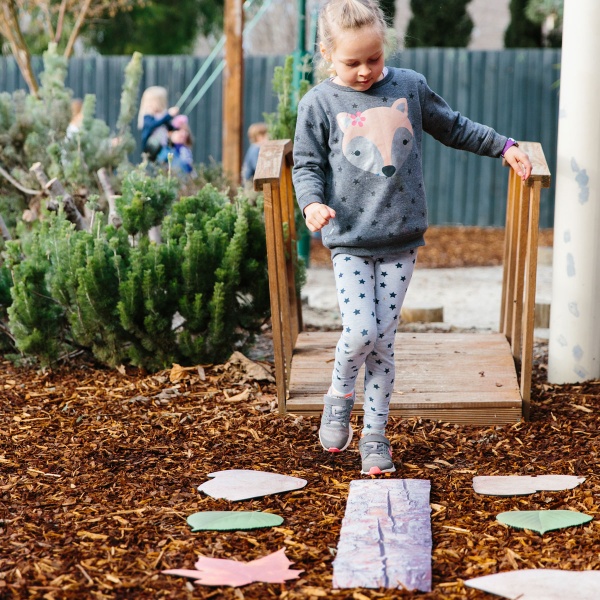 Step outside! Nature's Footsteps are natural rubber-backed, non-slip mats that can be used both indoors and outdoors - they include colourful printing of leaves of all seasons and rocks and logs.
Ideal for children age 3 and above; perfect for children to practise balance, coordination and develop their gross motor skills.
Post Sort 'n' Play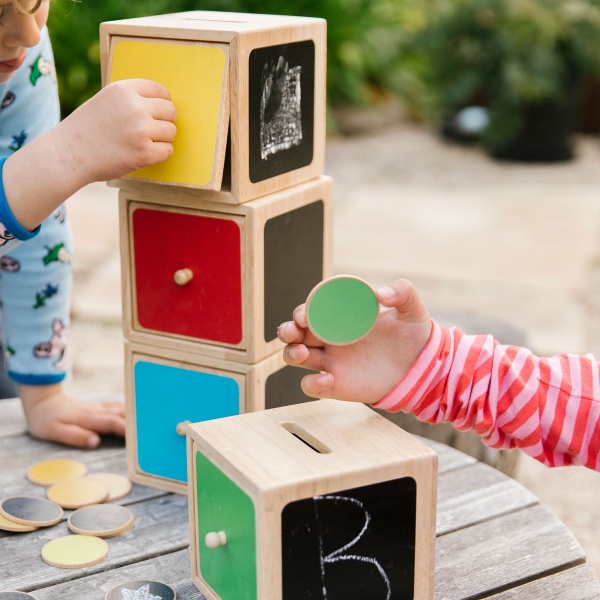 Designed for open-ended play, made for children aged 2 and above; the Post Sort 'n' Play boxes are great for posting, colour matching and counting.
This set contains 4 generously sized boxes, with chalkboard sides that allow children to practise their written skills.
Everyone's Family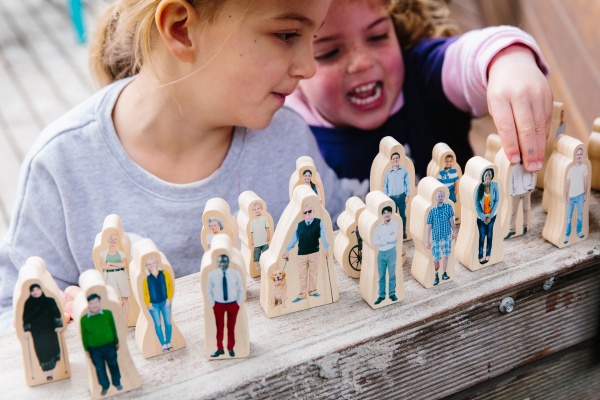 What does your family look like? A wide range of gender, cultures, ages and abilities have been represented in this colourful set of wooden people.
A fantastic toy for pretend play and role-playing as well as opening up conversations about diversity, equality and belonging.
So why choose The Freckled Frog resources?
Not only do they inspire open-ended play and encourage creativity through self-exploration, but they are also gender neutral in appeal and promote inclusiveness and cultural diversity! Not to forget that The Freckled Frog products are tested to EN71 regulations and are manufactured from sustainably sourced wood.
The wide range of resources are ideal for little learners; some products have been tested as safe for children as young as 12 months, and so there really is something for every stage of their learning and development!
If you would like to see more products from The Freckled Frog, take a look here or contact us to ask for more information!