Product Highlights: 2022 Catalogues
28 January 2022 | Hannah
With our 2022 catalogue roll out fast approaching, we thought we'd take a moment to share with you a few of our product highlights across the Educational Advantage ranges.
Educational Advantage
ZigZag Blocks
These wooden ZigZag Blocks are new to our Educational Advantage range, and are designed to help children create imaginative structures whilst working their logical reasoning skills. Why not ask your children to build the tallest structure they could possible dream of? Or encourage them to get funky with their creations, and spend the afternoon painting the blocks in vibrant colours before asking them to create artsy structures and buildings.
The set includes six chunky shapes, including a spacer piece which helps create additional height to models made. Why not create a sensory heaven with these durable lightweight pieces by adding them to sand play? Each of the thirty pieces are made of FSC Beech wood, and are a perfect addition to your children's play.
Wooden Addition and Subtraction Dominoes
These brand-new Wooden Addition and Subtraction Dominoes are a Mathematics must! This set comes with twenty addition and twenty subtraction domino puzzles for children to complete, making it the perfect resource for helping children to develop and consolidate their essential mathematics skills. Made from FSC Beech wood, these pieces are lightweight and durable.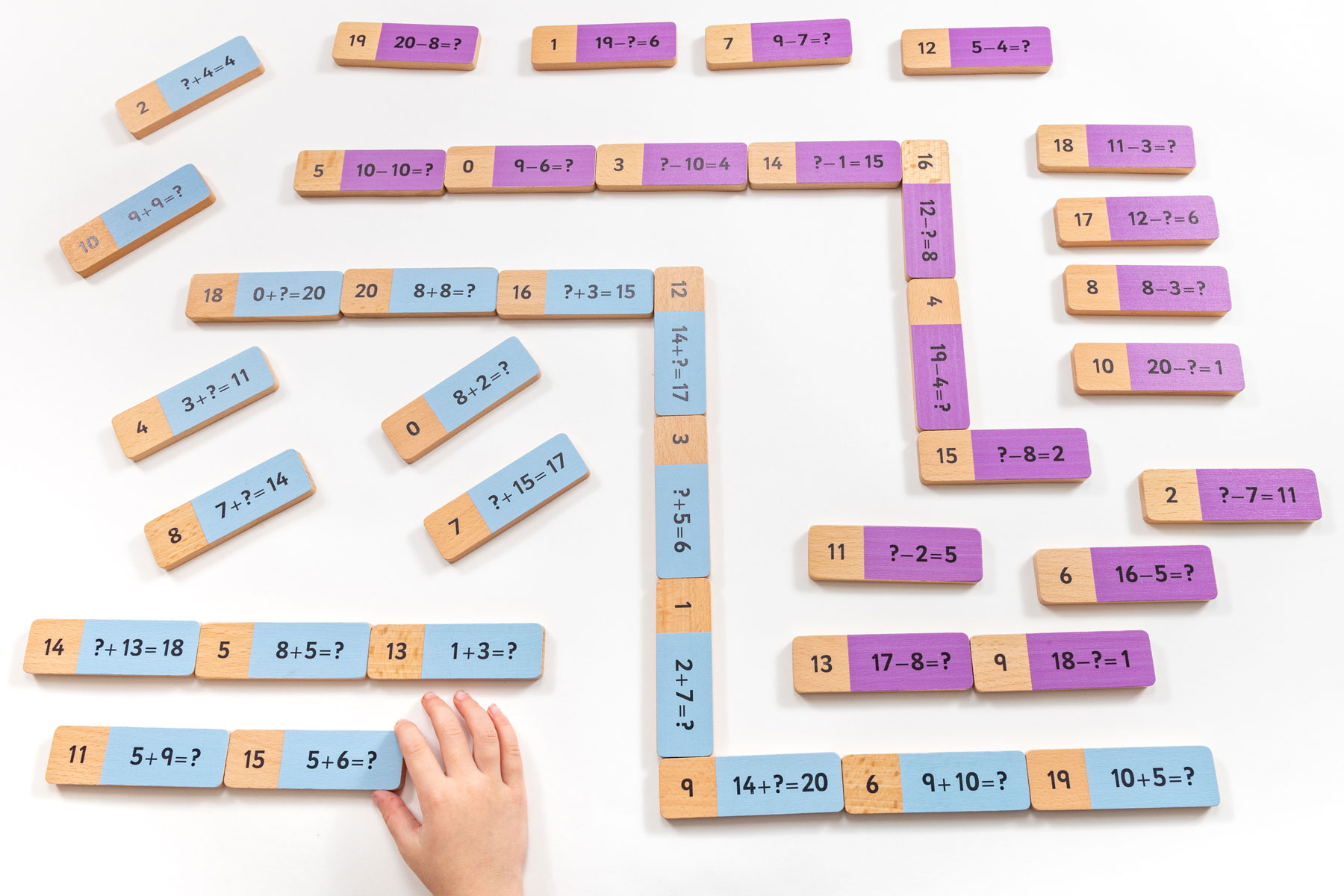 Each of the wooden dominoes is also painted in either blue or purple. Addition dominoes are blue and subtraction dominoes are purple. Each of the potential answers are left in their natural wood colour, and once they are correctly matched give children a new puzzle to solve and extend the dominoes. Not only are these colours vibrant and help increase engagement, they also promote the development of colour recognition on skills and patterns. Who said mathematics could not be fun?
Giant Emotions Fishing
Emotions and feelings are tricky things to navigate, and it is so important that we help children explore their own feelings and teach them that it is simply okay to feel the way that they do. The Giant Emotions Fishing is a great way to encourage children to talk about their feelings in a low pressure, and fun environment. This set is armed with six different emotions and expressions (happy, sad, upset, angry, worried and surprised), with each one of these expressions coming in a set of three different skin tones. This set also comes with a mesh storage bag which not only makes tidying up very easy, but also helps to dry the pieces when wet.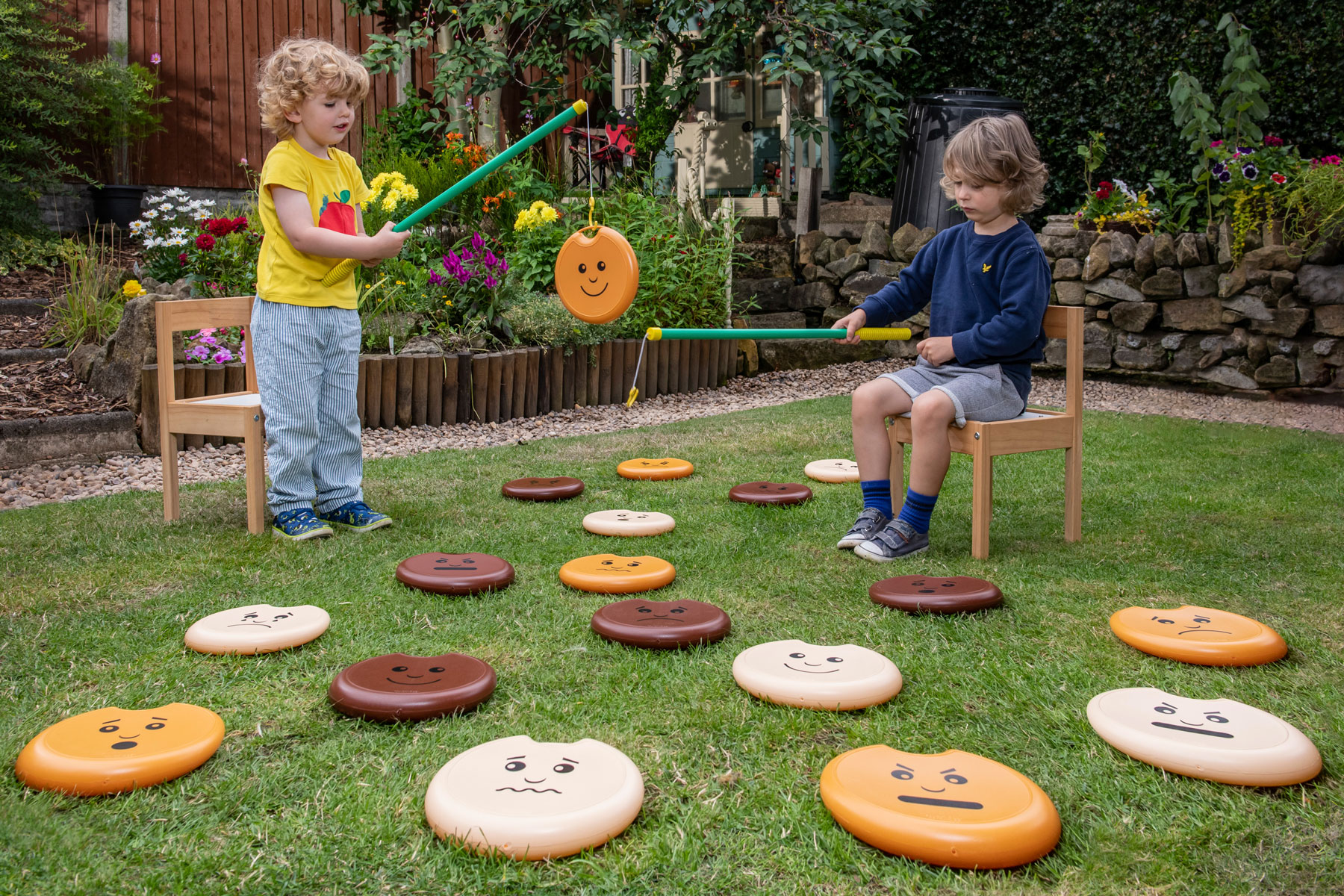 Children are able to hook an emotions disc to the end of their fishing rod, and are encouraged to describe and explain the expression that they see at the end of their rods. This set helps to develop interpersonal skills and emotional regulation as well as helping with the development of motor skills, and encouraging collaborative play. This set is a great addition to both indoor and outdoor play - you may even want to place it in a sand pit or within a water tray to add an extra element of sensory play.
Carson Dellosa
Textured Lowercase Letter Cards
The Carson Dellosa Textured Letter Cards is a fantastic resource for an Early Years setting. Inspired by the Montessori approach to learning, this twenty-six-card resource will help children learn how to recognise letters by using their senses, and through the creation of mental images of each of the letters - which will supplement the development of hand-eye coordination and fine motor skills as they grow.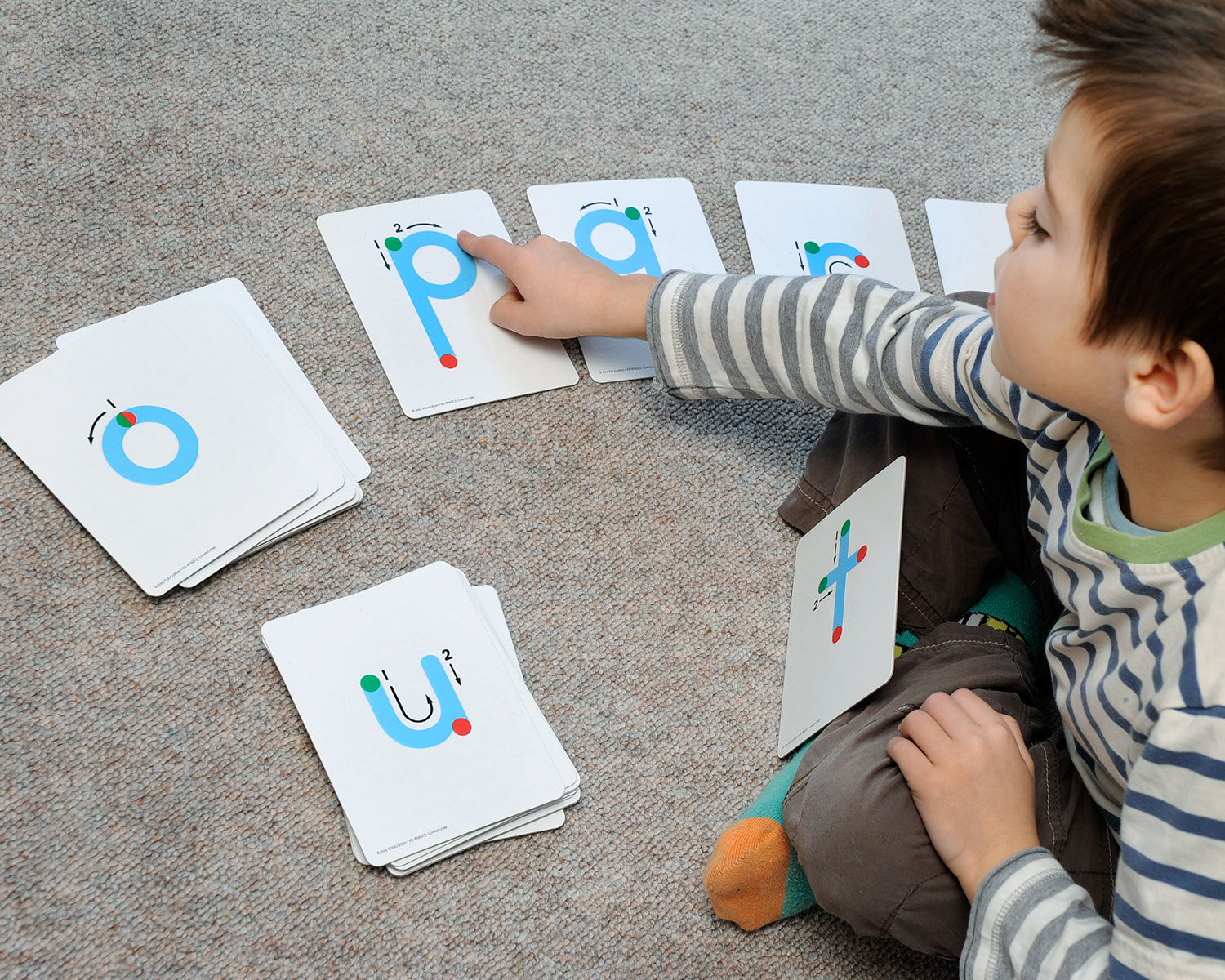 Encourage children to trace the shape of the letter, starting on the green dot and following the directional arrow until they reach the red dot. Enhance their pre-reading skills by using the letter sounds whilst they trace - this is truly the ultimate multisensory resource.
Big Tree with Animals Bulletin Board
The Carson Dellosa Big Tree with Animals Bulletin Board is a fantastic way of bringing the outside world, in. Hang your bulletin board tree inside your classroom, and ask your children to name each of the pieces before pinning.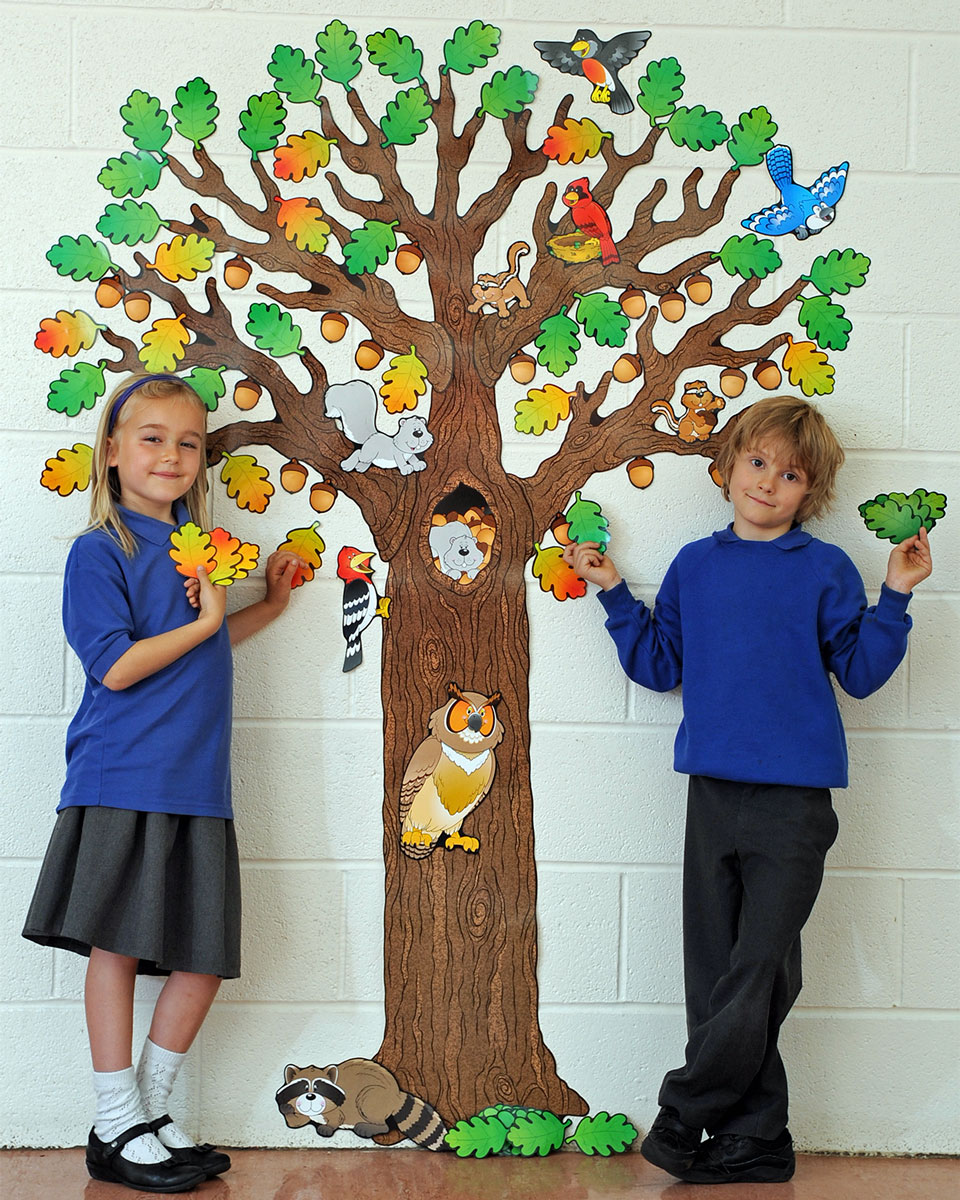 What colour is that leaf, and which season do you think it belongs to? Where do you think the owl would like to live in his tree? How many acorns can you see on the tree? This resource comes with a tree which measures 117cmx178cm when assembled, 10 animal accents, 79 leaves to hang around and on the tree, 24 acorns and a resource guide for inspiration.
Popular Playthings
Magnetic Mix or Match Farm Vehicles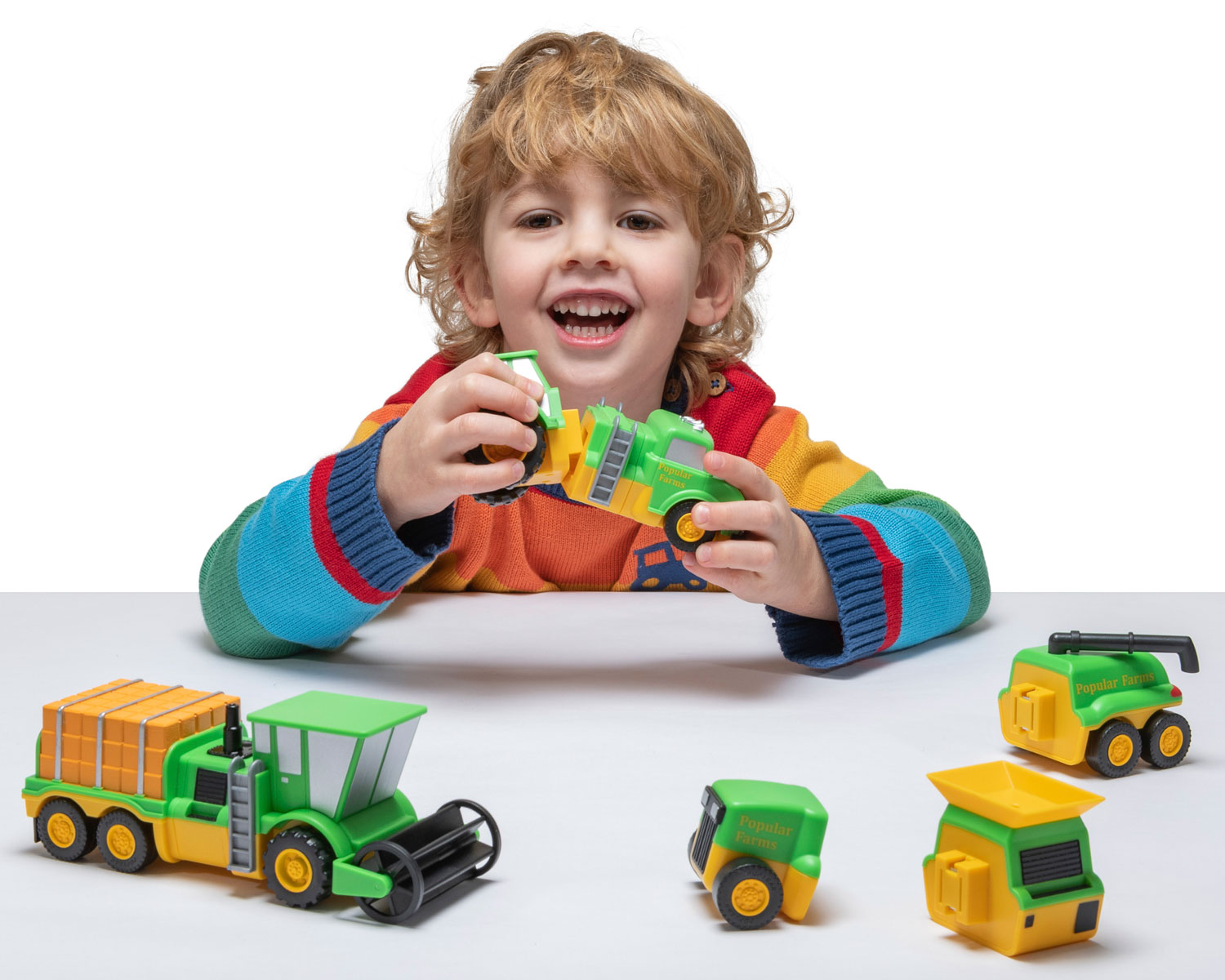 The new, Popular Playthings Magnetic Mix or Match Farm Vehicles is a great set for both indoor and outdoor use, and is a perfect resource for teaching children more about the vehicles which are needed on a farm. Snap the magnetic pieces together to create a combine harvester, tractor, a hay truck or a mix of all three! Each vehicle is supplied in three magnetic pieces, meaning that you can create unique and fun combinations - maybe your child will innovate the next piece of farming technology!
Magnetic Mix or Match Deluxe Vehicles Set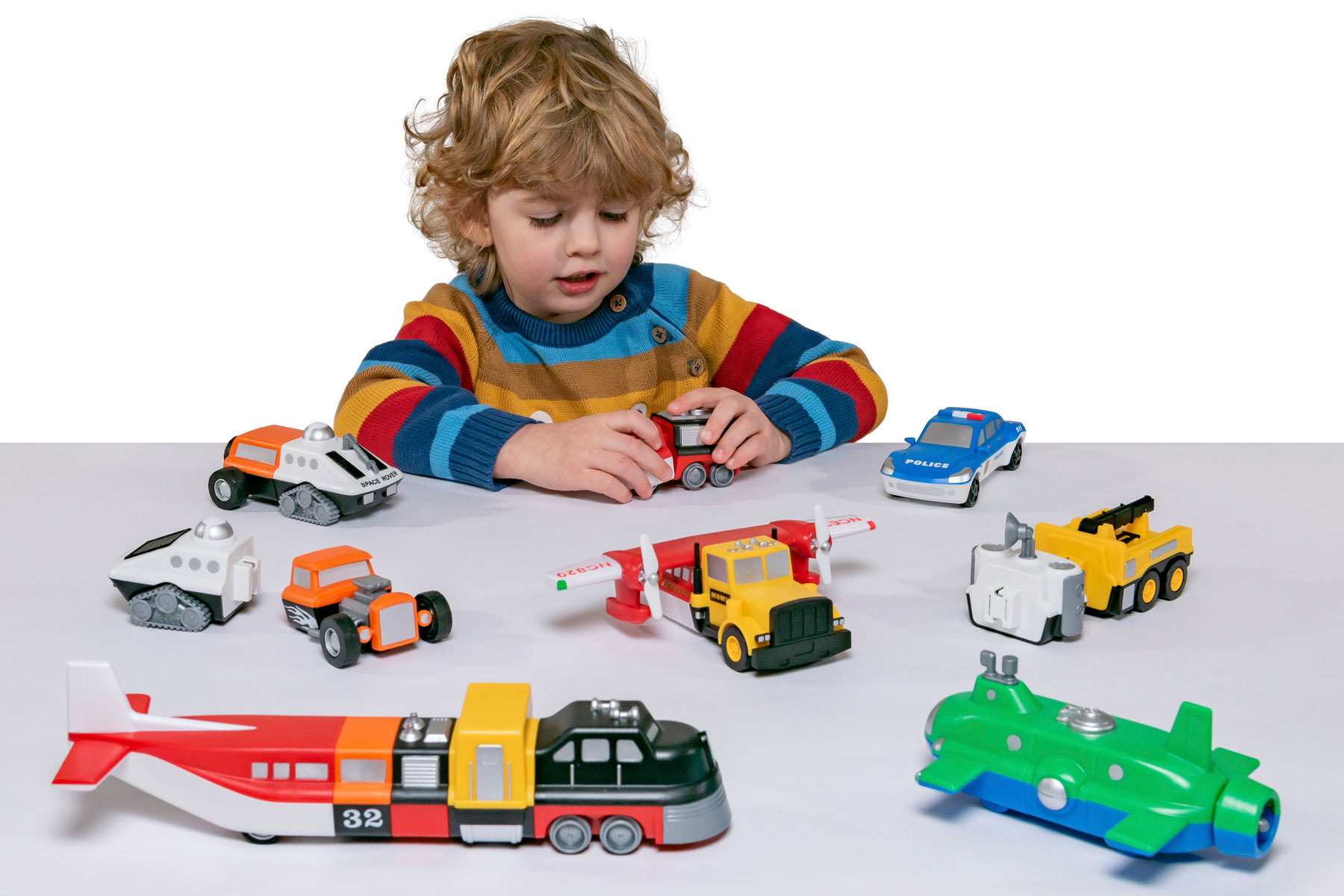 The Magnetic Mix or Match Deluxe Vehicles Set comes with 7 different kinds of vehicles which can be put together by a snap of a magnet! Each vehicle (car, lunar rover, submarine, locomotive train, hot rod, tow truck and plane) is split into 3 separate pieces which clip together through the power of magnets. Feeling creative? Why not make your very own, deluxe car by mixing and matching the different sections to create your very own hybrid vehicle. Limited only by your imagination!
Roylco
Interactive Edgar
Introducing Edgar, the super soft and snugly Interactive Emotions Puppet! Edgar is a multi-purposed puppet whose goal is to help children talk about whatever it is that may be on their minds.
Edgar comes with 12 colourful emotion faces, encouraging children to identify and discuss emotions linked to sadness, happiness, fear, disgust and many more. Edgar also loves to help out during circle time for children who need a helping hand - pass Edgar around and ask children to speak to or through him.
Freckled Frog
The Eco House
Help children understand the importance of sustainability and sustainable living with the brand-new Freckled Frog Eco House! This resource is the perfect way to start discussions with children on the environment and making good environmental decisions.
This set comes with 9 pieces, including the Eco House itself (armed with integrated solar panel decorations), a vegetable patch, compost bin, chicken coop and many more! The brightly coloured set made from consciously sourced FSC New Zealand pine and plywood is a fantastic addition to any classroom which wishes to learn through play.
Rainbow Nests
This vibrant and engaging Rainbow Nests is fantastic resources for any classroom with the value of open-ended play at their core. The Rainbow Nests come with 30 eggs representing a variety of shades and colours of the rainbow, and is a great tool for encouraging colour recognition, patterns and sorting skills. Children are tasked with matching the correct coloured egg with its corresponding bowl - why not make it into a competition and see who can match and name the colour of the eggs the quickest!
Each set comes with 36 pieces, including 6 bowls, and is made from FSC hugar wood and eucalyptus wood.
More On Our Website…
These are just a few of the products that we think your children will love to play with. Don't forget to check out our website to flick through our beautiful digital catalogues to find out more information about some of the other resources and toys we have to offer across of our beloved ranges.