Teach Early Awards 2019 Awards - We Won!
18 October 2019 | Hannah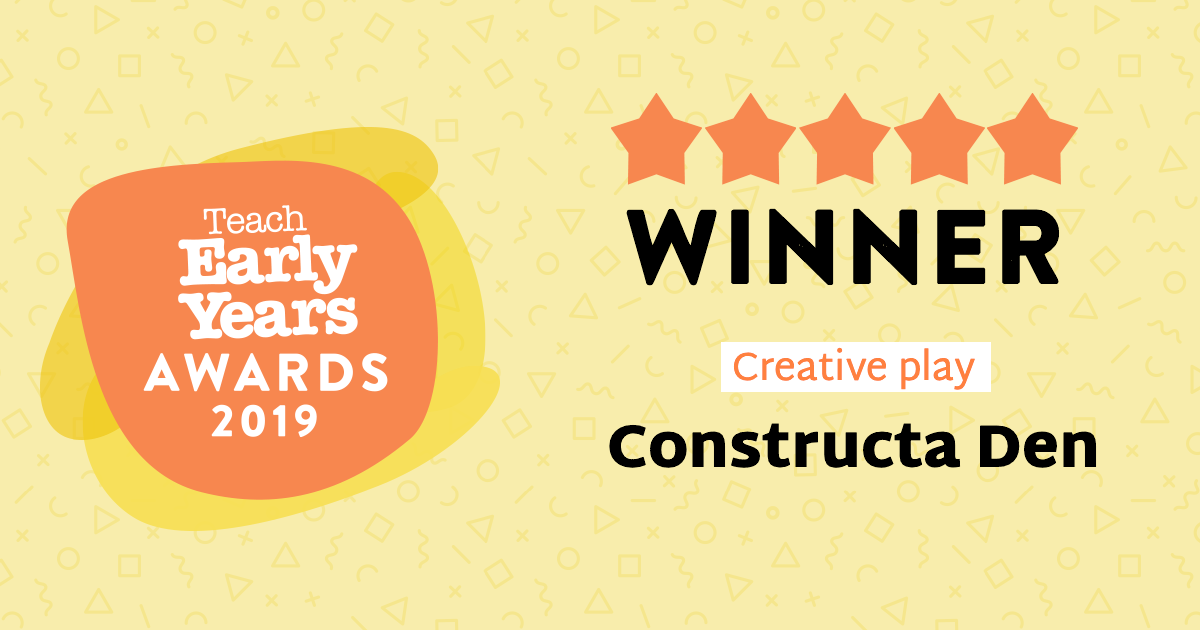 We Won!
We are very happy to announce that Constructa Den was awarded 5 Stars in the Creative Play category as a part of this year's Teach Early Years Awards.
Our best-selling early years set was given to real teachers as part of the judging process and received the highest possible award.
Judges' Comments:
"Constructa Den is a great open-ended construction/building-based activity that allows children to explore and extend on imagination - it's flexible and supports multi-layered learning."
"Constructa Den promotes children's exploration of interesting mathematical and engineering concepts as well as offering the option for den building or cosy spaces, and role play. The price is justified and accessible to most settings."