Yearly Round-Up: Our 2021 Highlights
17 December 2021 | Hannah
As 2021 comes to a close, we can't help but sit and reflect about all of the things that we achieved this past year. From surviving yet another tumultuous year under a pandemic, to the addition of new members of the team – here are our yearly highlights.
Whilst we started the year under a third national lockdown, we persevered and waded through the third wave of the pandemic and finally managed to get back into the office as a team. After such a long absence from our (newly painted AND decorated) office, it was a delight to sit and work with members of the team, in the flesh and off of the confines of zoom.
As we cautiously crept out of national lockdowns and restrictions, we slowly began to meet our international partners once more in the flesh. It was a real highlight for us to have been fortunate enough to travel for brief but very welcoming trips to Germany, France and the USA – all, of course, COVID-permitted. We even managed to make the trip up North to the Lancashire Science Festival, where Hannah, Jodie and Becca were able to exhibit our beautiful products to children and parents alike. It was simply fantastic to see them being played with in front of our own eyes!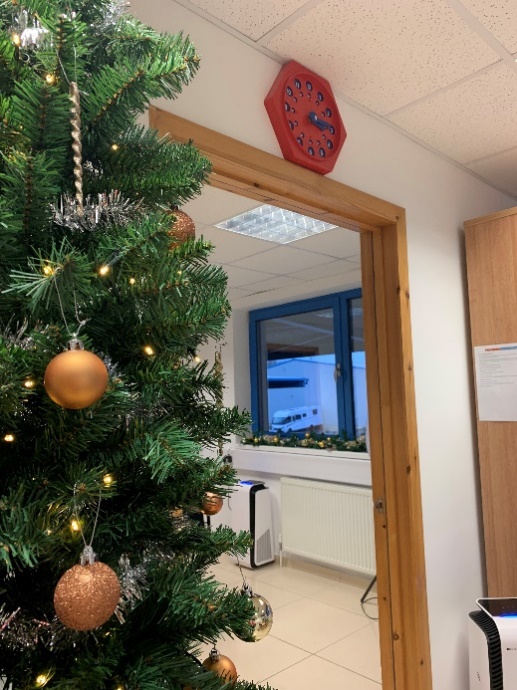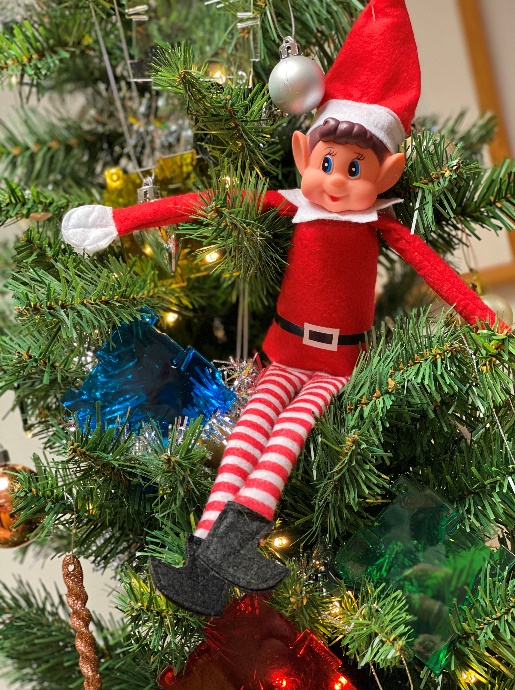 And whilst we began to thrive under these new ways of working, so did our partners. And seeing them adapt and survive to the unprecedented and unpredictable environment was a real pleasure for us to witness. It was a pleasure for our team to witness the orders trickle back through from our much beloved partners and customers.
As the new orders were popping up onto our screens, so were the photos and videos for the new products which had been in development and production for the better part of the past two years. We finally got to see the fruits of our labour in the flesh, with the creation of our brand new Polydron STEM Set and innovative Magnetic Polydron Play Set with brand new features.
Our offices also grew in surface area, with the creation and finalisation of our European office in Germany. Opening our new office has meant that we are now more prepared than ever to deal with further implications on trade and shipping that may be thrown in our direction, by ensuring that our products are easily available and customs cleared to our beloved European partners inside the European Union.
On the subject of Europe, and don't worry we aren't talking about Brexit – Educational Advantage also took over the distribution for The Freckled Frog lines in the United Kingdom and Europe. We just love the beautiful products created from our friends down under, so this was a real privilege for the team and task we were more than happy to take on.
On top of the new product additions, and the extension of offices outwards into Germany – we also welcome two new members to the team. Andy L joined the team as a company accountant, bringing with him in-house expertise to our newly expanded offices. We also welcomed Jodie (who is writing in third person as we speak!), who has joined Hannah in the marketing team interacting with customers through social media and creating content for the website.
Did we mention that Hannah also got married?
No, the celebrations did not stop here. We were crowned the winners of multiple Teach Early Years Awards, with the Educational Advantage Constructa Rocket and Hashmag Polydron products winning the top spots in their respective categories.
The Educational Advantage Feelings & Emotions Sorting Bags was also shortlisted in its category, showing the importance of teaching children to talk about how they feel – particularly in the current climate that we find ourselves in.
The Mirrored Magnetic Polydron Set also stunned the judges with its sleek, sensory features, winning a Creative Play Award in the Special Educational Needs Toy/Resource category. We simply could not be prouder of these wins and all the hard work that went behind the production of these educational toys.
Whilst I write these words, the news has come out that we must once more work from home. And whilst this may be perceived as a certain step back in what could be deemed a wrong direction, we promise that this will not deter us. We will continue adapting to the precarious situations and circumstances thrown our way as we have done this past year, and we will continue to learn and expand our knowledge each and every day as to ensure that we can continue to thrive. The proof remains in the success of the past year despite the challenges, and the discoveries we did and continue to make as a result – after all, Darren did discover only recently that beavers exist in Lyon!
Looking forward to 2022, we hope to resume some of our pre-pandemic activities. We also cross our fingers in the hope of being able to travel once more, to be able to showcase and champion our beautiful and unique products to the world, in person. However, whilst we wait patiently for the world to settle down just a little bit more, we will leave you with just a small taste of what is to come – our ranges are growing! New and exciting developments are being finalised as we speak, and we hope to be able to share the exciting news with you very soon.
We hope to be able to once again return to the office and continue to provide you, our valued partners, with the high-quality service and products that we are so well known for.
We hope to be able to continue to innovate and create new and unique products which will help inspire a generation to create and innovate themselves when their moment in the spotlight comes.
We hope that you are staying safe and well, and that you enjoy the festivities of the upcoming weeks, regardless of where you may be.
And finally, we would like to this moment to thank you for all of your continued support. We are really looking forward to continuing to work with you all again in the future, and we hope you will join us as we walk into 2022 wiser, stronger, and full of hope and enthusiasm for the upcoming months.
Merry Christmas to those who celebrate, and a very Happy New Year from the Polydron and Educational Advantage Teams.